Florida Reality Management
Welcome at our web of company Florema – Florida Reality Management. Company Florema and its partners offer complete service in sales, renting and real estate maintenance.
Offered services:
Real estate sales in Florida
Real estate rentals in Florida (short-term/long-term renting)
Maintenance of your real estate
Renting arrangements while you are not using your property
Financial and tax consulting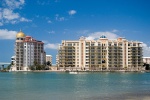 Florema specializes in real estate market in south-west of Florida, especially Cape Coral, Fort Myers, Naples, Sarasota and Brandon, but we can provide an assistance with selling or buying a property even in any other part of Florida. 
Florida Real Estate Sales
Whatever ideal home you are dreaming of, we can provide! Do you like sailing? You can have your house on the water channel and sail every day. Do you like to play golf? Why don't you get yourself a nice house right by the golf course? Everything is possible with Florema.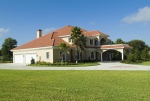 Florida Real Estate Rentals
Our rental services are used by all the never ending summer lovers, tennis players who are training in Bolletteri tennis academy in Bradenton or random vacationers. We can also rent your property out to public or take care of you property while you're not there. Demand is slowly growing every year.
We believe, you will be happy with our work and we will look forward to make you happy in the near future.
We wish you nice very nice stay in Florida.
Robert Schäfer a Martina DeLoach